Humboldt Spine & Rehab P.C. is more than a chiropractor office - we offer a wide range of services including:
Massage Therapy
Food Sensitivity Testing
Dry Needling
Pre-Participation Sports Physicals
Pre-Employment Physicals
Concussion Screening
DOT Physicals
Instrument Assisted Soft Tissue Mobilization
Acupuncture
Functional Nutrition
​
For a more detailed description of our services - especially our newly added services - read below.
What is Functional Nutrition?
---
Functional Nutrition via Science Based Nutrition™ is an innovative, science-based look at nutritional strengths and weaknesses through an individual's blood test as well as other objective diagnostic tools. This objective approach can offer a clear plan for determining and monitoring nutritional recommendations. If you're interested in getting a nutritional prgram created just for you - contact us today to setup your own personalized plan based on your blood results. This plan will include which diet you should follow and what supplements are right for you - taking the guess work out of your health and well-being.
The first step in your road to better health is a consultation. We will determine what objective tests would be most beneficial in your case.
Then we will combine these results with other diagnostic tools, we are able to perform an in-depth analysis of your body.
This analysis will outline any problem areas, minor & major conditions that, if left untreated, may lead to serious illness, disease and more.
Your detailed report will clearly explain specific dietary, lifestyle and nutrient recommendations based on your individual results.
Find out more by visiting: https://sciencebasednutrition.com/the-science/
---
Food Sensitivity Testing
---
Are you suffering from a stubborn health problem that won't go away no matter what you try? Or perhaps the medications and treatments you're taking aren't actually getting at the root cause of your illness – but you want something that will? If you feel this way, or know someone that does, consider some important facts:
Medical research has shown that sensitivities to food and food-chemicals can be involved in a wide array of painful symptoms and chronic health problems
Sensitivities are types of inflammatory reactions that is entirely different than food allergy and most doctors are unaware they are different
If foods and additives in your diet are contributing to your illness, whatever medications you take will ultimately fail because they only mask the symptoms. They don't treat the underlying cause of the symptoms – hidden inflammation caused by sensitivity reactions to foods and food-chemicals
And as is too often the case, many medications have side effects that can lead to other health problems
If food sensitivities are causing your illness and you don't properly address them, you could easily end up suffering for many years, spending thousands of dollars for treatments that will never work the way you want. This is the experience of millions of Americans who have misdiagnosed or neglected food sensitivities. Find out more by visiting: https://nowleap.com/patient-tour/
---
What Is Dry Needling?
---
Dry needling is safe, minimally discomforting and often an effective technique for patients with certain musculoskeletal presentations. A thin monofilament needle penetrates the skin and treats underlying muscular trigger points for the management of neuromusculoskeletal pain and movement impairments.
Dry needling treats muscle tissue, and its goal is to reduce pain, inactivate trigger points and restore function. Dry needling can be used for a wide variety of musculoskeletal issues, such as shoulder, neck, heel, hip and back pain. While research indicates dry needling is a safe and effective approach for treating and managing pain, some insurance companies may not reimburse for the procedure.
---
Concussion Screening
---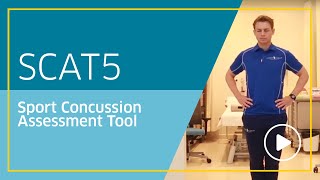 ---
What Are The Benefits Of Instrument Assisted Soft Tissue Mobilization?
---
Mobilize muscles, tendons and ligaments to decrease pain
Improve mobility
Stimulate rehabilitation and recovery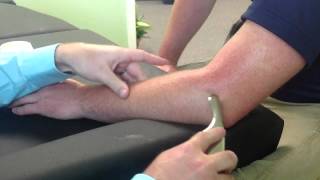 ---
What Are The Benefits Of A Nutritional Blood Analysis?
---
Have you ever been told that you are "fine" but still feel bad? Or maybe you really do feel that you are in perfect health. Many problems show up in the blood long before you actually "feel" symptoms. The testing will tell us where the problem areas are occurring or just developing. By getting a blood analysis you will have:
A verifiable way of documenting how healthy you really are. Not just how you "feel".
Monitor the diseases you have and what you are progressing toward.
A testable way to know what supplements you ned and if those brands are actually working for you.
---
Are Adjustments Safe for My Child?
---
Yes, very! Rest assured that we use gentle, low force techniques for children. There is no twisting of the head or low back. Often, kids will sleep through their adjustments—they're that gentle.
---
What Are The Benefits Of Chiropractic Care?
---
Because the nervous system controls everything, you want to optimize it so it can function as close to 100% as possible. The result is you can live a happy and hopefully pain-free life!
---
What is Acupuncture?
---
Acupuncture is a complementary medical practice that entails stimulating certain points on the body, most often with a needle penetrating the skin, to alleviate pain or to help treat various health conditions.
---
How do I schedule a massage therapy appointment?
---
Please call our office at 515-332-7990 to schedle an appointment with Kosett Petersen, LMT. She is seeing patients Monday-Friday during our office hours.
---
---